In one of the previous posts, I mentioned that we bought the Mothercare Swinging Crib from the Mothercare flagship store in Harbourfront Centre, Singapore.
Picture from www.mothercare.com.sg
Mothercare Swinging Crib – White (SGD 228.00)
Birch crib
Soothing swinging action helps rock baby to sleep
Can be locked in a fixed position
Suitable from birth to approximately 6 months, or until your baby can pull him/herself in an upright position
Requires a square end crib mattress (38 x 89cm), sold separately
Available in natural
Conforms to BS EN 1130
Color : White
Size : L105 x W50 x H84cm
OK, see the bit where it says it requires a crib mattress sold separately? Surprise, surprise! It's not that easy to find a mattress to fit this crib which I suppose, is not so commonly used in Singapore. Being made to UK measurements, the only place I could initially find a mattress for it was from Mothercare itself. For SGD126, we managed to buy the Mothercare Crib Square End SAFEseal Foam Mattress with Spacetec and COOLMAX freshFX.
Although it fits, the mattress was not thick or firm enough for my liking. Try as hard as I wanted, despite scouring Amazon US and Amazon UK, I couldn't find anything which fit the crib. It was always either 1 inch out, and that wasn't good enough. Somehow though, through extensive surfing, I managed to find a LOCAL supplier (how amazing) who had an online site (more amazement) in Singapore, who had mattresses of all sizes, and I managed to find something which almost fit the crib.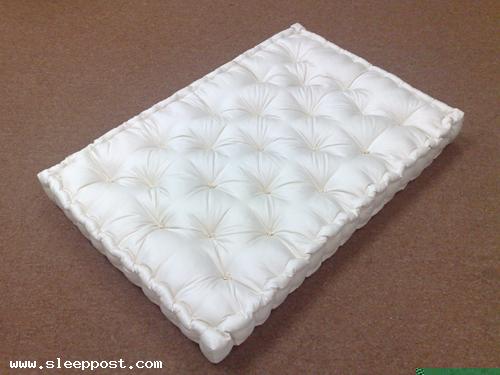 TELL ME WHICH SITE THIS IS!
I managed to find this mattress measuring 38cm x 88cm (the crib measures 38cm x 89cm) and it is 3 inches (8cm) thick. Not only that, they offer free delivery within Singapore if your purchase is above SGD89! I know this mattress is going for SGD88, but after a quick chat with the people who called to confirm the order, they said that they'd do it for free anyway.
So, basically, if there is anyone in Singapore who bought the Mothercare crib, and wanted an additional mattress, now you know where to go!